Weddings
We will accompany Your wedding ceremony throughout its course, from its beginning to the complete departure of all wedding guests. Most often we divide the pieces according to the individual parts of the ceremony:
1.) The arrival and establishment of wedding guests
In case of attendance by a larger number of guests, it is essential to have an atmosphere creating music, which can help your guests to settle down and bringing them into a festive mood. We play for the arrival and settlement of guests so the whole wedding party can enjoy a pleasant and romantic atmosphere.
2.) The arrival of the groom and witnesses
At the moment when the guests are ready for the beginning of the ceremony, there is time for the tones chosen for the arrival of the groom and witnesses.
3.) The arrival of the bride
When the groom is ready with the witnesses in front of the altar and waiting for the bride, we smoothly start playing the chosen tune for the arrival of the bride and accompany her all the way to the altar toward her loved one until they stand side by side.
4.) Speech of the minister
The wedding ceremony and the wedding promise. We accompany the minister's speech with romantic and gentle music.
♥ YES ♥
During the wedding vows it is absolutely a choice of the couple to have or not to have your most romantic song playing. Some couples choose silence for their wedding vows, some want to have their love declaring words accompanied by soft and romantic music.
5.) Rings and kiss, signatures
The minister declares them a husband and a wife and asks for the exchange of wedding rings, followed by the first newlywed kiss and affirming their marriage by signing the wedding bond. With the exchange of rings, marriage celebrating music begins again.
6.) Congratulations from the guests
Music for the congratulations can be more light and celebrating, according to Your taste, what do You like to listen to. You can choose more songs depending on the number of guests.
7.) Departure
The last song of Your wedding ceremony will be played on your departure when the other wedding guests leave after Your departure.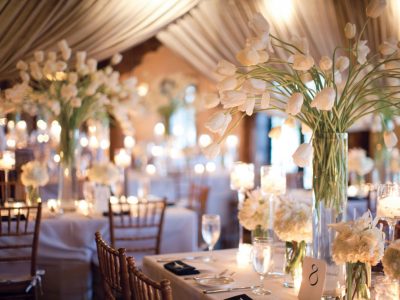 8.) Wedding cocktails and reception
We offer music production for Your wedding reception aswell. Imagine the festive wedding reception gracefully accompanied by smooth tones of the quartet. Playing elegant classical music or popular tunes for lighting up the ambience. The decision of the genre for your wedding reception is absolutely up to You.
9.) The first dance of a married couple
Let Your first dance as a married couple be an amazing moment You will cherish forever. We will play Your favourite love song or even a viennesse valse. With our own professional sound equipment (which is already included in our price) is dancing and live classical quartet just the right choice.