Concerts
To stay updated make sure you follow us on Facebook and Instagram and subscribe to our channel on Youtube:
Sting - Fields of Gold. Performance at the festival '' Hudba v meste'' in Martin
Wedding in Chateau Appony***
Concert in Barmuseum in Martin
Wedding March from Richard Wagner is a must have at every wedding. Here is an excerpt performed by us.  If you are searching for music for Your wedding, do not hesitate to long and write or call to book us for Your wedding day.
Upcoming Concert! We are very happy to be a part of 43. Kežmarská Hudobná Jar // 43. Kežmarok Musical Spring. The concert will be on May 15th in Kežmarok, Slovakia. You will have the chance to hear pieces of classical and also popular music specially arranged for our quartet. We are looking forward!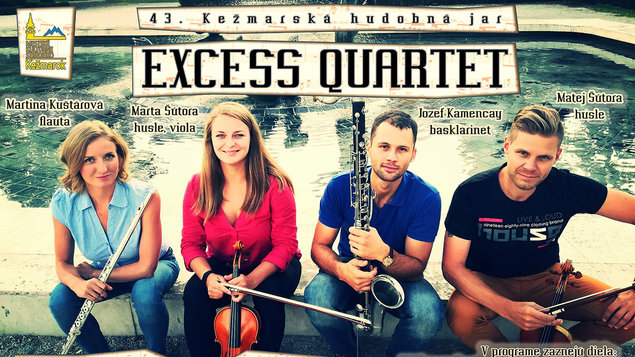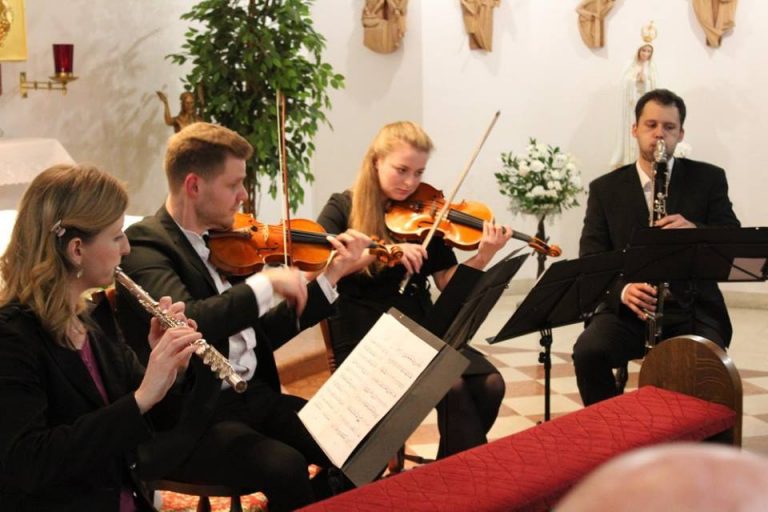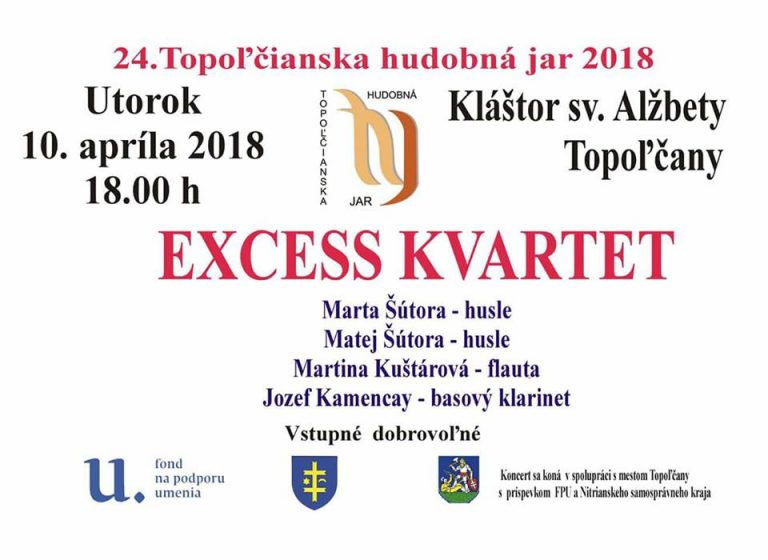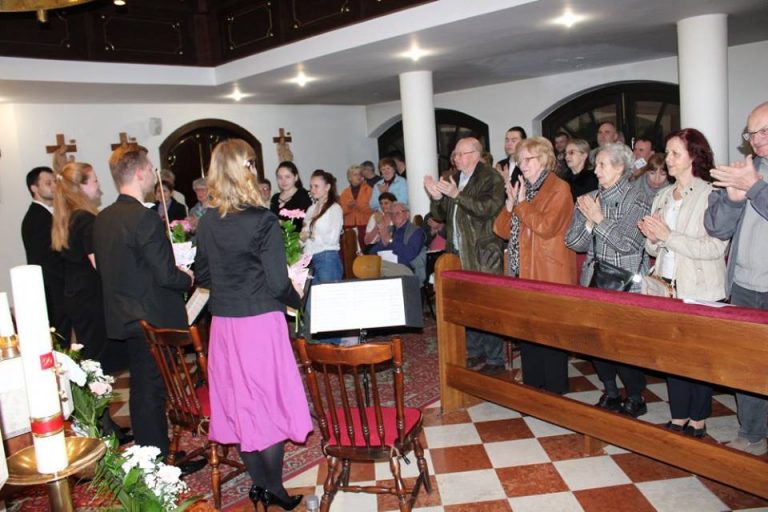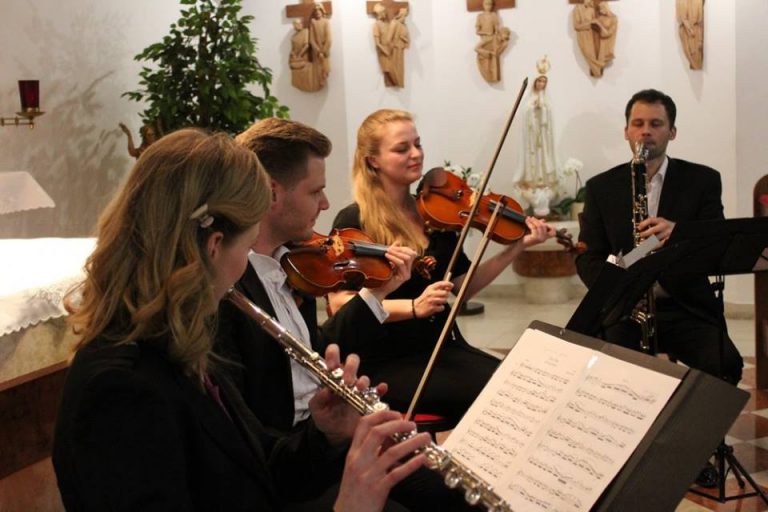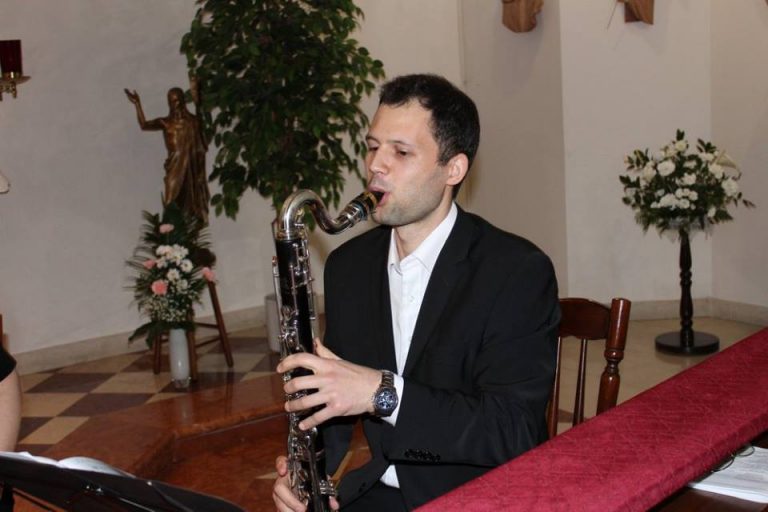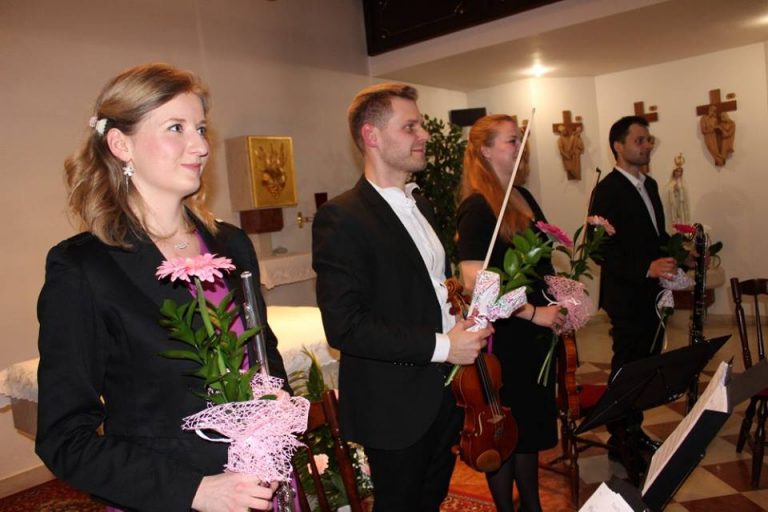 24. Topoľčianska hudobná jar 2018 // 24. Topoľčany musical spring 2018. We performed a recital at the charming chapel in Topoľčany city centre and were lucky enough to have such a great audience!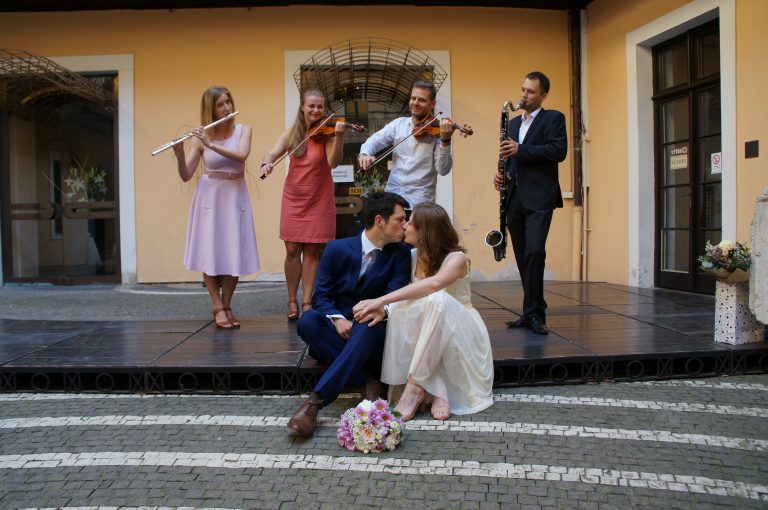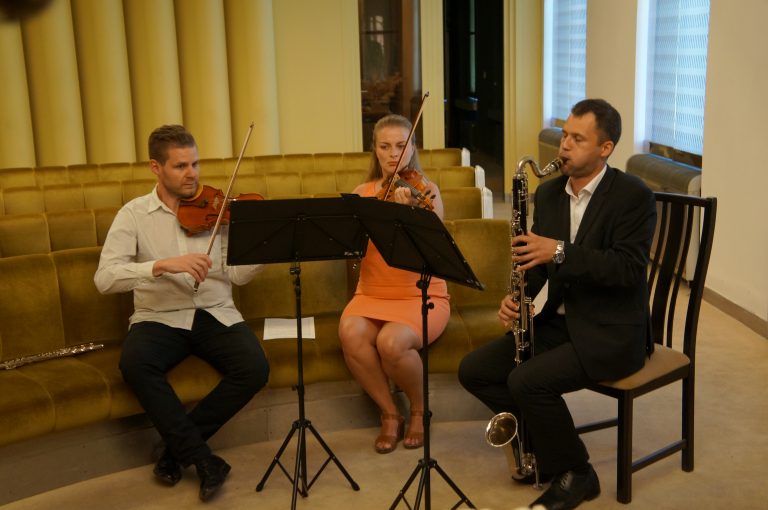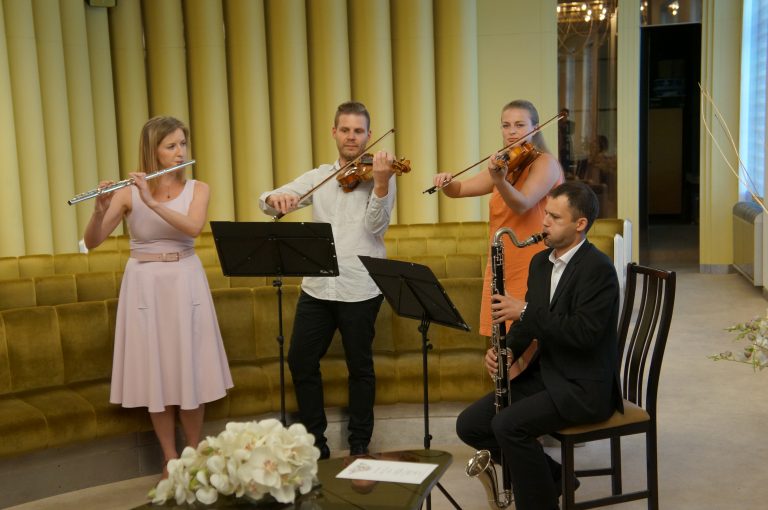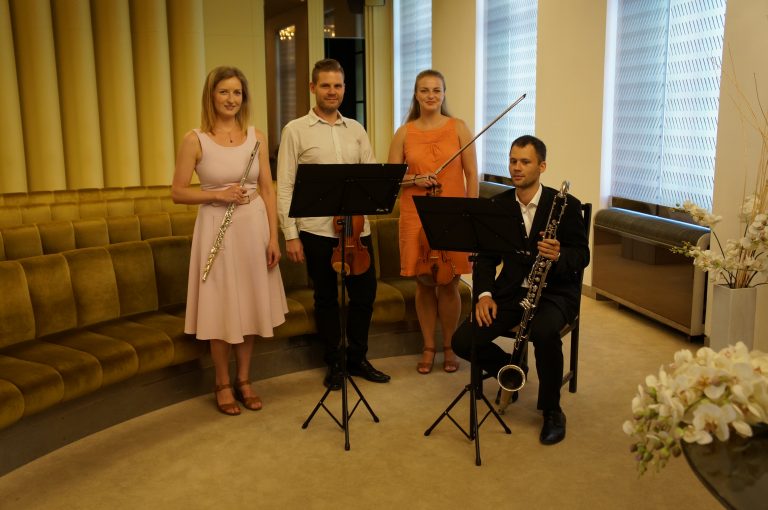 Serenading a civil wedding of this beautiful couple at the Palais Zichy in Bratislava.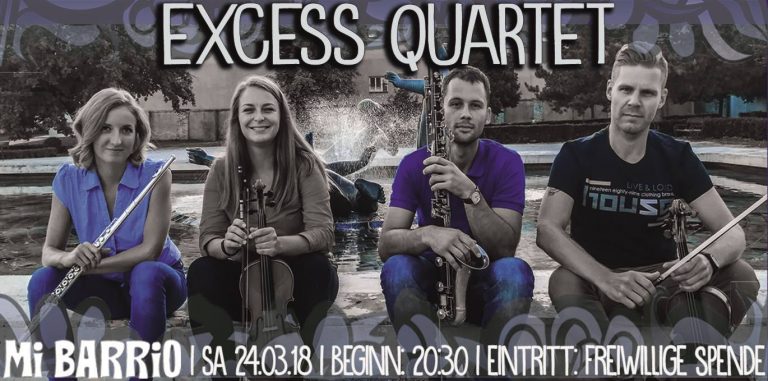 Mi Barrio is the stage for musicians in Vienna and Excess Quartet had a concert there aswell. On the programm were popular song covers and the audience enjoyed a lot. We are excited to work with Mi Barrio Stage in the future.
Excess Quartet performing as wedding live music for the Balkan Wedding Days in Vienna. It was a beautiful event!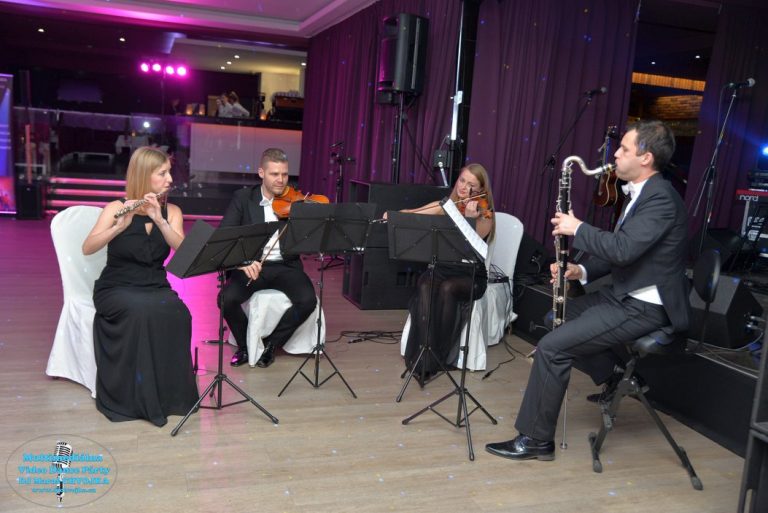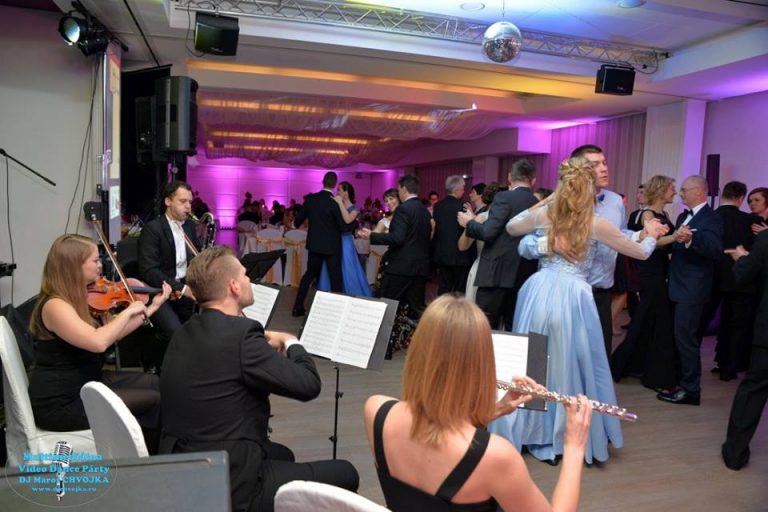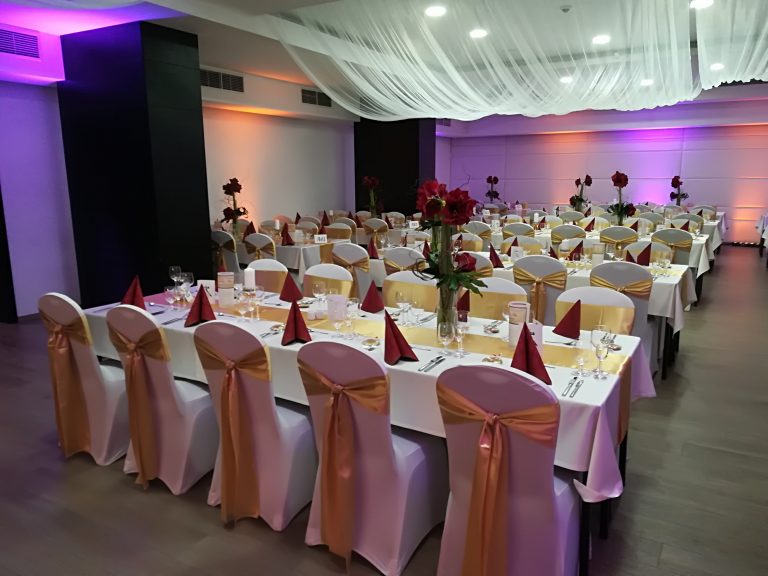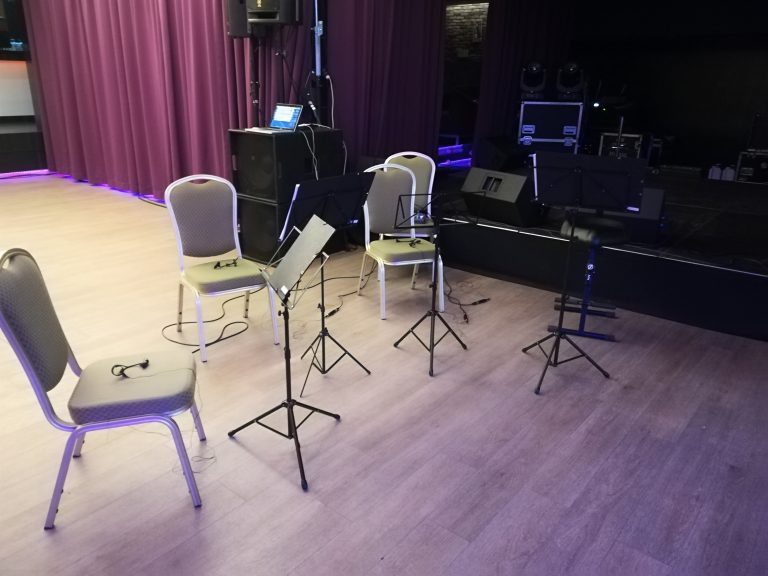 First Industrial Charity Ball in Martin, Slovakia
Excess Quartet was opening the Ball with a fanfare from M.A.Charpentier – Tedeum and serenading through the festive dinner with some soft music from Sinatra, Adele, Beatles and so on. We opened the dance floor with a musical must on every ball: valse Blue Danube and Wiener Blut valse from J.Strauss.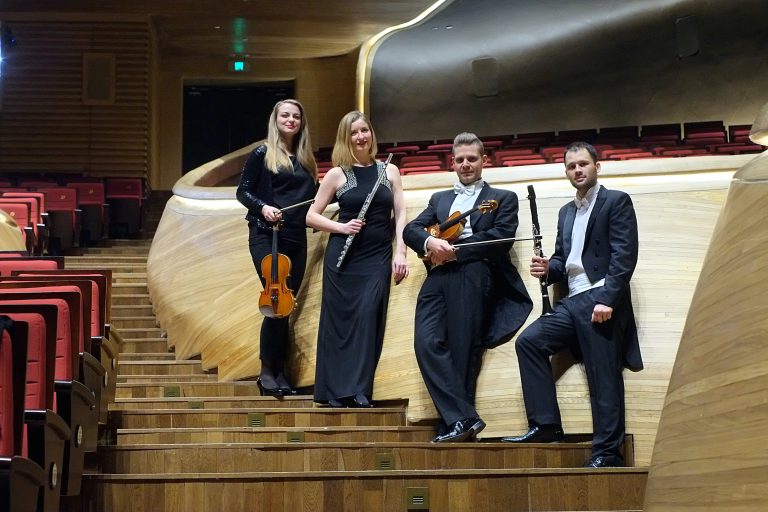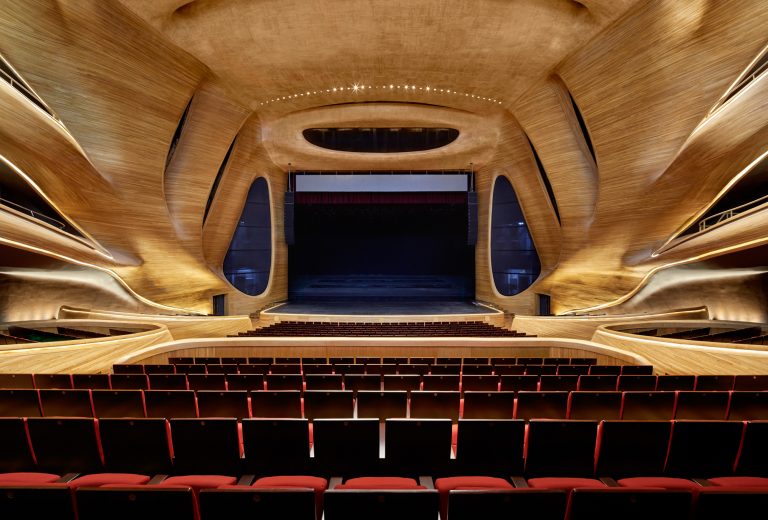 It was our pleasure and great honor to perform in the world's most beautiful concert hall – the Harbin Opera House.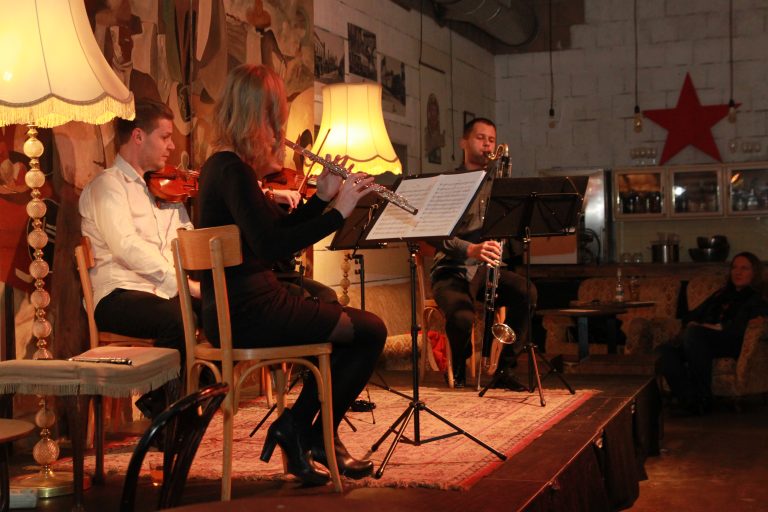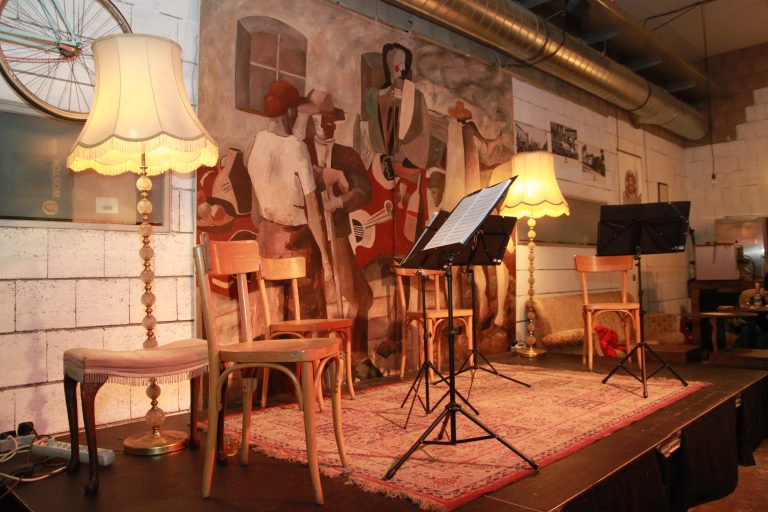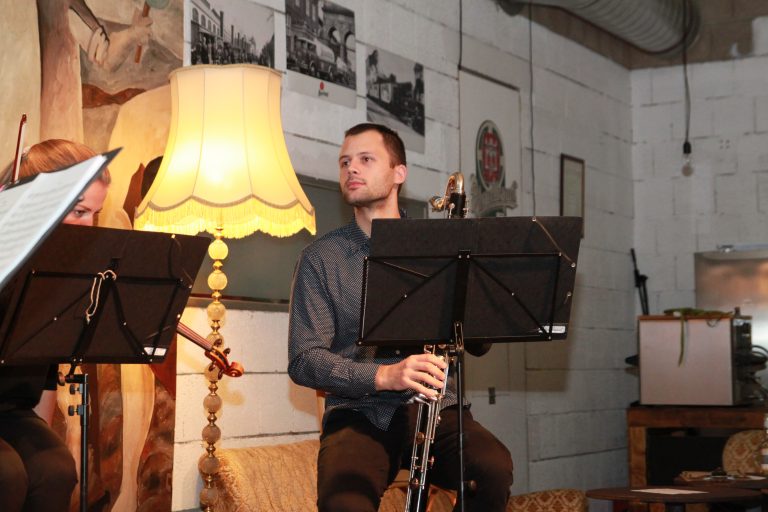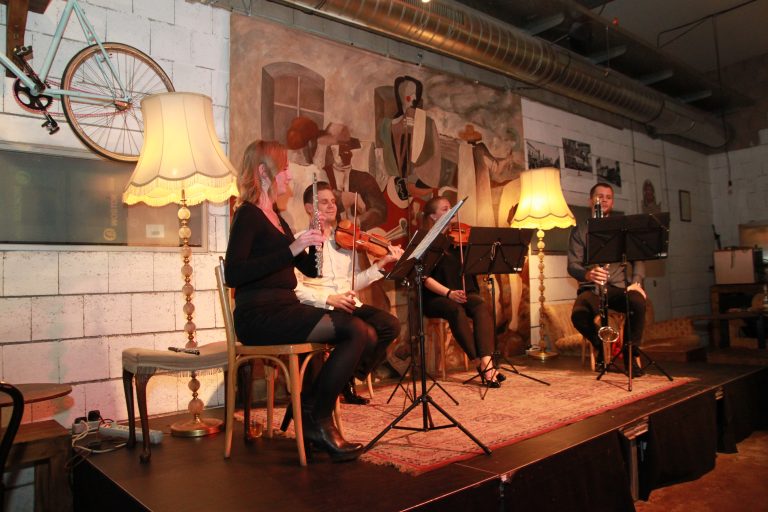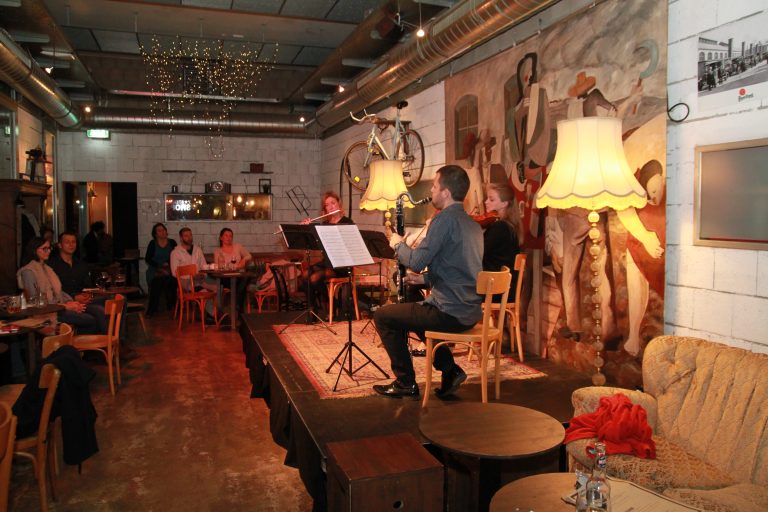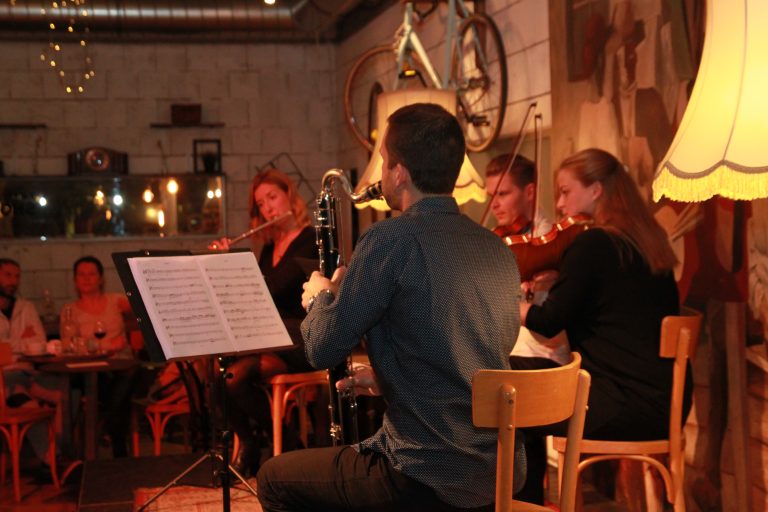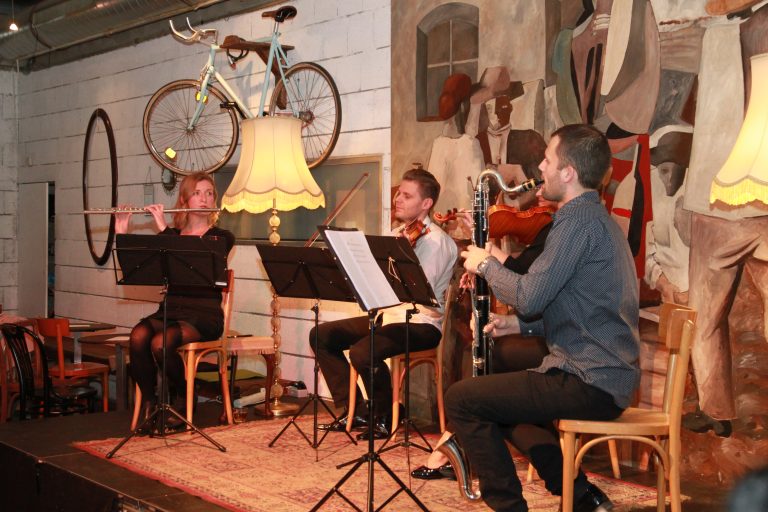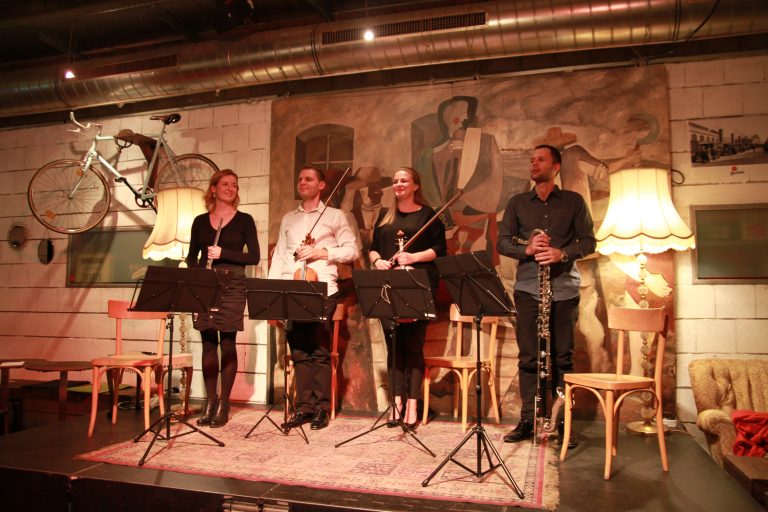 This concert took place in the cosy Café Siebenstern in the hip district of Vienna. Our repertoire consisted of music from baroque period, Vivaldi – Largo from Winter, Bach – Badinerie, romantic period – Valse from the Sleeping Beauty, Mascagni – Intermezzo and also Piazzola – Tango from the movie Scent of a Woman or Abreau – Tico-tico. These photos ultimately capture the atmosphere.
Excess Quartet performed at this beautiful church ceremony in Partizánske in Slovakia. Here is couple of pictures. Enjoy!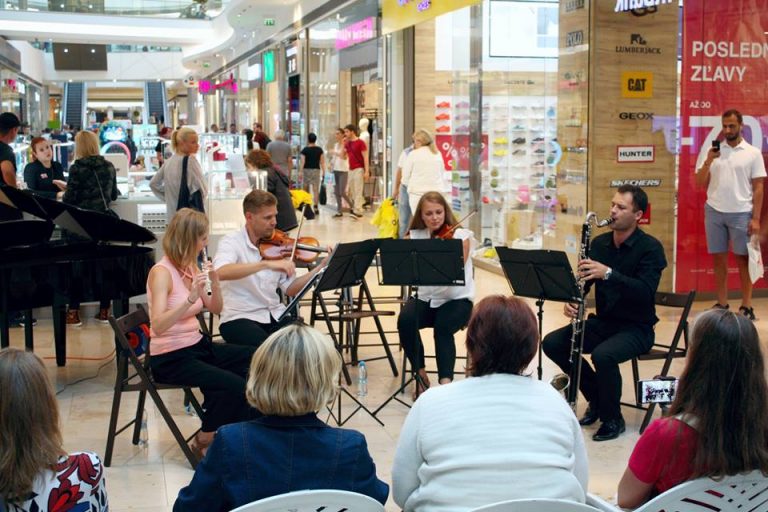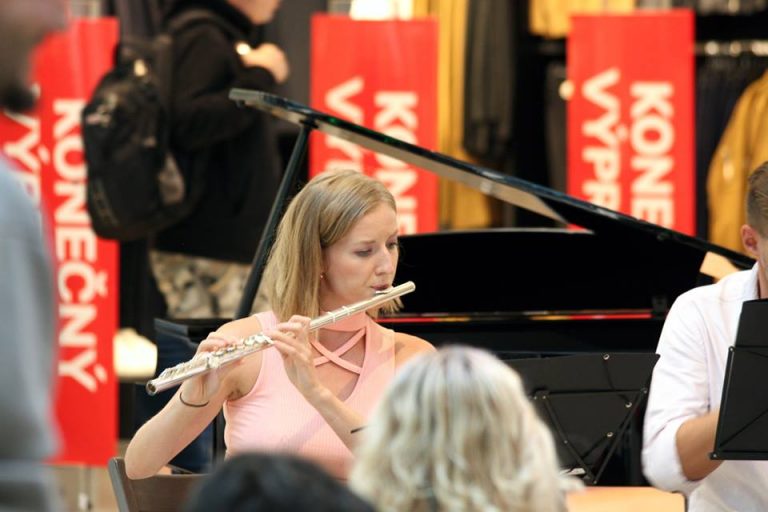 In summer 2017 Excess Quartet performed at the music festival "Hudba v sade" in Bratislava. The concerts take place every Saturday in Park of Janko Kráľ. Unfortunately we had a bad luck with the weather, so our open air concert stage was moved to the nearby shopping center Eurovea. Let's take a look.